Yes!, Agile for hardware R&D really works
Elia Berteletti
Partner, McKinsey & Company
Abstract
Agile is a popular process for software development, yet it is increasingly being adopted for hardware development as well. We have led and learned from multiple Agile for hardware development transformations; in this note we share our perspective on why it works and what adjustments to the textbook Agile-for-software need to be made to make it work.
Short bio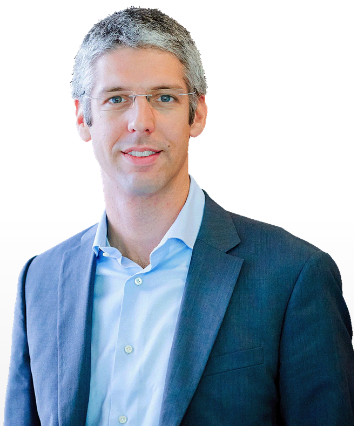 Elia Berteletti
is Partner at McKinsey & Company recently transferred to Seattle to lead the Operations in Technology group, previously spent 7 years in Taipei, Taiwan as leader of the Greater China Product Development and Procurement practice with a strong focus on (Digital) R&D, Agile R&D, Innovation and DtV/DtC, serving Clients in High-tech, Consumer electronics and Automotive and Assembly. Prior to McKinsey, spent 10 years at Toyota Motor Corporation R&D in Europe and in Japan, holds a Masters degree from Cornell University and UCL Louvain in Electronics Engineering. For more information, please visit the
link
.
5G networks, impact on the industry and cloud-native transformation
Ante Mihovilovic
VP and Head of Product Development Unit Packet Core Ericsson AB, Sweden
Abstract
There has never been a more exciting time for the telecom industry than it is now. Today, we are witnessing the change that 5G technology brings to us, impacting all industries, enabling Industry 4.0, where the production is becoming automated, machine operating wirelessly and where operations are becoming smarter. This puts a lot of requirements on technology, from latency, security, AI/ML, as well as on speeds of network deployments of new capabilities. Technology foundations are changing and we are starting to see the full potential of cloud technologies, where the networks of today are becoming cloud-native, when only a few years ago the technology to achieve this was simply not existing. What impact does all this have on R&D organizations developing such products? What are the benefits? What are the expectations on the telecom products operating in this environment?
Short bio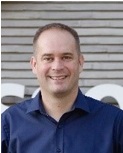 Ante Mihovilovic
Ante Mihovilovic graduated from University of Split, in the field of computer science. Straight after the university he joined Ericsson and started working with development of real-time software for Radio Access Networks. Over the next 17 years he worked in different management positions with development of Radio Access Networks, where he was in charge of research & development organisations across the globe (Sweden, Korea, Poland, China) responsible for development of software for UMTS, LTE and recently for 5G RAN. In that role he had a pleasure to work with many operators across the world and witness the change that mobile communications bring to society. He is currently VP and Head of Product Development Packet Core, focusing on the development of 5G Core Networks in the exciting period where the whole industry is going though a transformation towards the cloud-native..